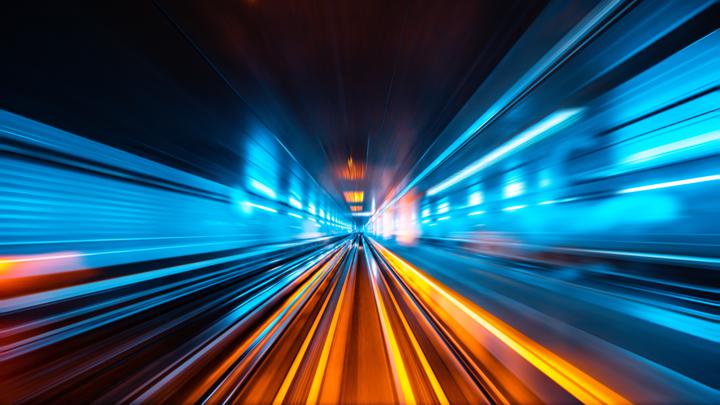 Data analytics is a major engine of change for industries and organizations. Users have now adopted data analytics methods that best suit their processes, rather than trying to fit standardized methods of analysis. Data analysis is increasingly used for decisions that are typically subjective, such as brand management and talent acquisition, while other areas that have traditionally used the objective decision-making abilities of data analysis are taking up more complex and sophisticated problems. 
Sifting amongst the myriad of data analytics trends, here are what we have found to be the 12 most significant ones:
1. Automation of data analytics will provide new impetus
Data analytics races to keep pace among industry demands for improved business functions and higher productivity. The efficiency of the data analytics process is greatly enhanced by the automation of tasks that needed manual management before. Soon, we may see that over 40% of data-oriented tasks have been automated.
The result of this automation will certainly be enhanced productivity and the availability of larger sizes of data sets, which will help improve data analytics continuously. Automation will be the driving force for improving data analytics trends with government and corporate users. The thrust of automation will also help decision-makers predict future trends and assist them in making decisions for the optimal growth of their organization. 
2. Data analytics and IoT (Internet of Things) will create new synergies
Research shows that the adoption of IoT is growing exponentially, and there will soon be 20 billion devices that support active IoT protocols. These devices increase the scope and volume of data available for analysis. IoT devices are increasingly introduced inside larger companies to do daily work processes and upload the information to systems that do data analytics.  
Data analytics trends predict that operational transparency will gain a tremendous boost thanks to the data accessed from IoT devices and analysis. 
3. In-memory computing (IMC) will enable scale and speed 
The cost of memory has steadily decreased over the years and IMC is now an accepted technology for use in demanding applications, including for data analysis. IMC stores the data in memory rather than physical hard-drives, leading to speedier CPU performance and faster storage of large volumes of data. 
IMC is possible largely due to the availability of new memory technology that is positioned between the NAND flash memory and dynamic random-access memory. This new technology delivers efficient and speedy bulk-memory devices to sustain the high-capacity workload required for data analytics at affordable prices. A number of industries are working towards adopting the IMC due to its ease of management and scalability.  
4. The availability of DaaS (data as a service) will optimize costs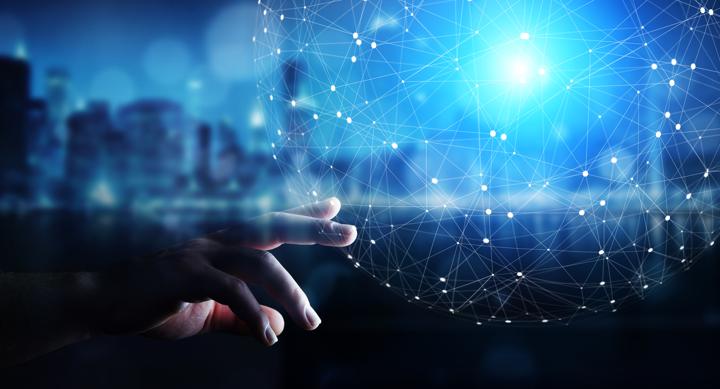 With large-scale deployment and reduction in prices of DaaS, most of the larger organizations will utilize this cloud-based service in some form or the other. DaaS allows users to store and access their data on a remote server using the internet. With the availability of high-speed internet, DaaS will be used by an increasing number of customers. The spread of high-speed internet across the globe has helped distributed departments of larger corporations to share large data in real-time without the need for expensive dedicated networks.  
5. Augmented analytics will free data analysts from a number of tasks
By a combination of artificial intelligence and machine learning, augmented analytics is now emerging as an important method of data analytics. Augmented analytics helps develop new methods of generating data, developing the programs, sharing the results, and using the conclusions. With the market predicted to double within a few years, augmented analytics is the most result-oriented method for business intelligence that learns the trends with minimum human inputs.
Augmented analytics leads other methods by an ability to automate several analytical routines such as preparation of information, analysis of data, and formulation of standard models. The method is easy to learn and offers enhanced insights from the analyzed data. 
6. New data security laws need stronger processes
An increasing number of businesses backup and create snapshots of their data to ensure security, safety, and reliability. While the organizations have large amounts of backed-up data with personal and sensitive information, it is an insurance against failure rather than a repository of usable material. Just a few years ago, very few organizations categorized personal data as the information with the greatest risk to privacy. With new data protection laws, such as GDPR and CCPA, this concern has been increasing steadily. Currently, the requirement for personal privacy is a major factor in the data backup and security plans of the organization. Decision-makers in the organization have to keep the privacy and security concerns on top of their agenda while choosing product upgrades or allocating funds for the future.   
7. Users will expect personalized data
With the widespread availability of personal devices and mobile phones, many are used for browsing the internet. Data analytics trends now show that more than half of all interactions on the devices will be determined by factors such as the user's history of browsing and current location. This active sourcing of data tries to provide a context and a personal touch to the user's queries.   
Mobile devices can be used anywhere, from home to work, and now come in a variety of forms like wearable products. The devices could merge with IoT technology and immersive experience such as virtual reality.     
8. Technology for personal assistance 
People are getting older and living longer lives. Some of them are tech-savvy and would like to take the help of an intelligent machine. Thus, a growing number of people over 65 years could invest in a personal robot for healthcare applications. Personal assistance through technology is an attractive market and is witnessing all-round gains.
Data analytics trends will assist technology assimilators to design products, per the increasing demands of their clients. The prediction of growth in this market segment helps technology leaders plan for the future products that would help the aging population lead a life of comfort and dignity.  
9. Smart cities will touch all aspects of our lives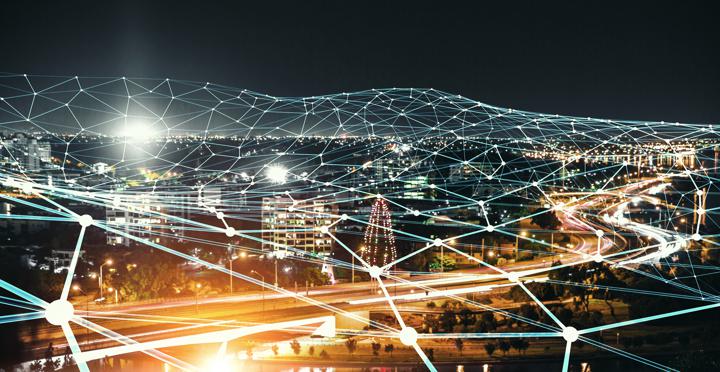 Smart cities are a new horizon where IoT and data analytics will deliver breakthroughs. The development of smart cities needs the collection of data along with facilities to process and apply the analytics. With the development of smart cities, there will also be an increase in personal technologies for healthcare and medical applications. IoT solutions in smart cities find applications and solutions to deliver an enjoyable experience to the residents and improve their quality of life. 
These developments will enable more powerful analytics applications for security and policing, growth and infrastructure planning, transport and traffic management, and sustainability. 
10. Enterprise content will unlock business value
A significant area of technology growth is the digitization and analysis of image and video content. In the near future, machines are expected to do most of these visual analyses and recognition tasks. The solutions that manage content for enterprises are evolving to include technology that accelerates the processes with the minimum human intervention. Content analyzed by machines is never expected to be reviewed by people. The machines are expected to deliver detailed logical analysis, whose conclusions can be used by the organization's decision-making algorithms. The technical leads in enterprises can use the data analysis to streamline their business, increase efficiency and to improve opportunities using the new technologies like mobile and social networks.
11. Cloud service providers will also deliver data science solutions 
Storage on the cloud is getting increasingly popular for storing the company's digital material with safety and security. Presently, the vendors of cloud services use third-party solutions to deliver IaaS (infrastructure as a service), instead of operating their own hardware and software. This trend is expected to rise as the reliable high-speed internet gets increasingly available and IaaS becomes more streamlined. Data analytics trends also predict the leading technology corporations, like Microsoft, Apple, Google, etc., will use machine learning on their expertise with the cloud to acquire an increasingly large share of the market for data science.  
12. Analytics of conversations and processing of natural language will enable more applications 
Similar to the management of video content, data analytics trends predicts that an increasing number of analytical queries will be processed automatically and delivered through NLP (natural language processing) using voice. 
For this prediction to come to fruition, the analytical tools have to be quick to learn and easy to use. The use of natural language will allow a relatively untrained user to quickly analyze a complex combination of data while working with an easy-to-use platform. The user can search for information using an easy-to-navigate interface and converse with virtual assistance using voice queries.    
Data analytics trends and predictions are not science fiction but real changes that will impact business and technology. These trends will drive data analytics even further to help improve the quality of life and streamline business processes to achieve sustainable growth and prosperity.