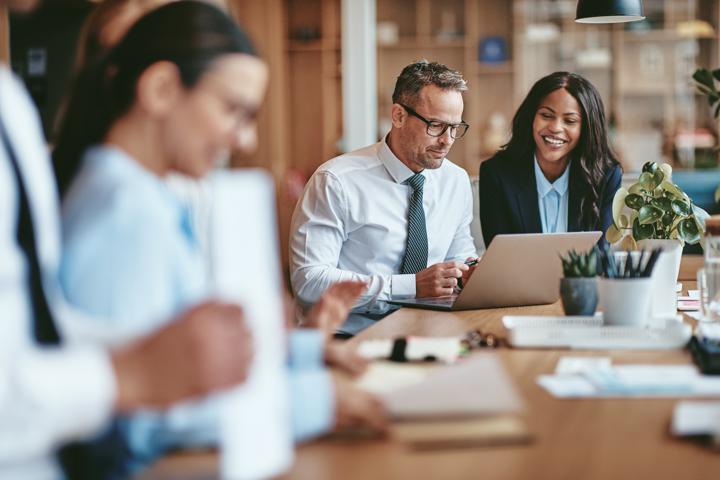 The power of data has transformed many industries in the last few years. But the use of data analytics in the private equity space is still relatively new. While other sectors like sales and marketing have been using data to make decisions and drive growth, private equity firms have been slow to adopt and use analytics. Most private equity (PE) firms continue to use time-tested methods to create value in their portfolio companies – from radical cost-cutting to hiring blue-eyed managers – but using data to create value is still a budding trend.
In the last handful of years, business scenarios have become increasingly dynamic – even unpredictable – giving rise to the need for innovative, disruptive, and transformative strategies to drive growth in their portfolio companies and create value.
Predictive power for better decisions
One of the main challenges for any investment company is accurately predicting the growth potential of its portfolio companies. Fund managers need to ask questions such as 'does this company have the potential to grow substantially?' or 'what aspects of the business need to be improved in order to achieve growth?' – the answer to these may be hidden in the vast amounts of data that can be collected from software tools the company uses such as CRM, ERP, Finance systems, marketing, web traffic, and social media analytics systems, etc.
Technology-savvy PE companies are now realizing value through the intelligent and innovative use of data. These companies are gaining a competitive edge by smart sourcing of deals, quick closing of acquisitions and meticulous monitoring of portfolios. And it is data – or portfolio analytics as we now call it – that is giving them this edge. The enormous amount of data that PE operations collect and study during the entire investment lifecycle can be handled more effectively using portfolio analytics tools – enabling PE firms to take speedy responses to opportunities, and clearer decision-making.
Searching efficiently for new opportunities
The PE fund manager needs to scan a vast horizon continuously in order to secure the best deals. Scouring through all the possible opportunities, evaluating which prospective portfolio companies could bring in growth for the fund can be a tedious and long-winding process – there is so much information to be collected and analyzed, and the information could easily become redundant before the data is processed. Portfolio analytics tools and a data-oriented strategy are therefore fast becoming crucial must-haves to help fund managers find new opportunities more efficiently.
Acquire & manage assets smartly
Faced with immense pressure on asset prices and intense competition, PE firms have started using advanced portfolio analytics tools in the deal acquisition process. The insights uncovered by the data can help them make more reliable evaluations of whether the target company would prove to be a profitable acquisition or not. This would decide if the PE firm's decision to bid aggressively to acquire the target company or back down from a deal. Portfolio analytics tools can help PE firms uncover hidden value or reveal risks during the commercial due diligence process.
Once a portfolio company is acquired by a fund, the GPs can also harness portfolio analytics tools to drive growth within the portfolio company by analyzing business data – such as sales & marketing data, product consumption patterns, and customer acquisition cost data. The data can reveal insights about opportunities to increase revenues, indicate possible areas of cost reduction, and open up new potential ways to scale up the business.
Benchmark performance of portfolio companies
Data insights provided by portfolio analytics tools can also help fund managers to measure KPIs and use these to benchmark the performance of all their portfolio companies. Low-performing assets can then be nudged to better performance using data-driven insights about what metrics need can be improved to drive significant growth.
Analytics can give the fund manager the power to look into the day-to-day operations of their portfolio companies, detect early signs of innovation or risk, and anticipate what strategies may work best.
The advantage of being 'data-ready'
Portfolio analytics tools give fund managers the ability to study their portfolio companies' operations in minute detail, day-by-day, even minute-by-minute, with real-time business data available in a transparent manner. This is such an attractive proposition that PE firms are now actually starting to prefer companies that have built a data-readiness in their business processes, operations and are relying on data to take at least some of their business decisions. This trend is even being seen in limited partners when they evaluate their general partners – GPs who are adopting data analytics best practices have the edge.
In conclusion
It is clear that the trend towards PE firms using portfolio analytics tools is definitely on the upward swing. Those companies that invest in the right tools will be able to source to deals faster and more efficiently. They will also be able to forecast portfolio company performance better and uncover business trends that can be used to predict risks or opportunities for disruption. Whether it is due diligence, monitoring portfolio performance, or creating value with attractive exit strategies, the role of data analytics is only becoming more and more critical.
InsightOut is a customizable portfolio analytics platform that can provide support across the private equity extended enterprise—managing and operating partners, limited partners, associates, and portfolio company executive leadership.
InsightOut provides a visual command center that can steer your PE firm towards digital transformation and reap the benefits of real-time data and automated, actionable business insights.