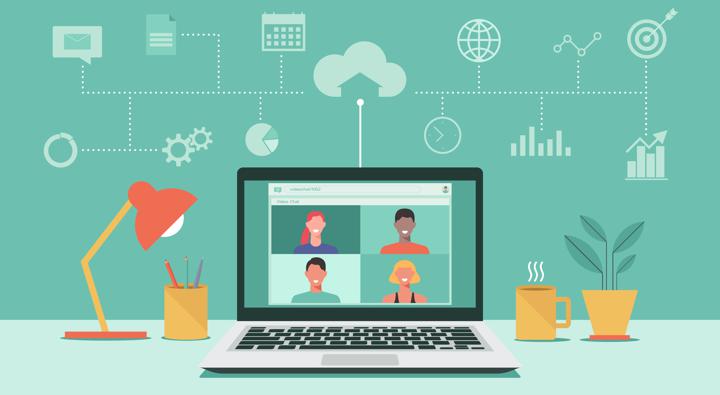 This post is part of our 8-part series exploring the role of data in business recovery and planning in the era of COVID-19. Read the rest of the articles here.
---
Do you have a strong business continuity plan (BCP) in place that will allow your business operations to continue in the event of a crisis or a disaster? You may have considered disruptions such as fires, earthquakes, or floods, but as the global COVID-19 pandemic has shown us, we need to plan for public health crises as well. Business continuity planning, by definition, aims to create a system that can help you forestall or prevent, and recover from potential threats to your business.
Even if your organization has effectively tackled the risks generated by COVID-19, or is continuing to face pandemic-related challenges, you need to prepare for future occurrences of this or other pandemics. A systematic approach to business continuity planning can turn your pandemic response into a robust template for the future and can be made possible through the use of data and predictive analytics. Here's how you can leverage business continuity planning in the context of a global pandemic. 
Risk assessment and impact analysis
Since it is important to start with assessing and quantifying the risks your business might face, the right data analytics tool can tell you precisely what is at risk to what extent. So your first step needs to be gathering data about the pandemic in order to identify the unique risks to your business. 
Some of the business aspects about which you may need to collect and analyze data include:
Potential closures of manufacturing units, offices, and retail outlets 

Disposal of perishable inventory 

Supply chain disruptions 

Special support and facilities for employees 

Inability to fulfill service contracts 
You may also need to consider second-order questions such as: 
Duration of office and outlet closures

Impact of closures on revenues 

Impact on qualitative performance indicators like customer satisfaction, staff welfare, and business reputation
As these different scenarios unfold you will be required to take a number of decisions at many points of time. If you can access historical data and utilize the right technology, you can build predictive models to forecast the outcome of each choice you make.  
The right data analytics tool will enable you to perform business impact analysis for a variety of different scenarios so that you can know the operational, financial, and organizational impact beforehand. This also equips you to make the right decisions, based on possible outcomes. These are extremely powerful capabilities that will enable both business continuity and fast recovery from any pandemic-related disruptions.
Aggregate data from multiple sources for effective business continuity planning
An enterprise business intelligence platform, such as InsightOut, gives you the ability to aggregate data from different enterprise systems as well as external sources such as public health data. This enables you to see the impact of the pandemic in a holistic way, and how it is likely to affect specific aspects of your business.
You can visualize the progress of the infection's spread and its impact on your KPIs. Is the spread of the virus increasing in or near your business's location, and how is this affecting your customer behavior or staff attendance? What measures, such as social distancing, are you advised to follow and how will these impact your logistics, staffing, and revenues?
With data visualizations that uncover trends and correlations, you can be prepared with appropriate responses for every point on the pandemic curve.
Data-driven business continuity measures
The insights from data will equip you to make well-informed decisions at each stage of this crisis. You will also be in a strong position to put a range of practical measures in place, including:
Preparing a prioritized list of key services, functions, and operations

Reallocating a potentially resized workforce 

Establishing a protocol for communication in emergency situations with staff, vendors, emergency services, or others

Arranging emergency business measures, such as hiring temp staff

Restoring business operations and services in a phased manner 

Setting up sanitization protocols at all business locations
Tapping into the power of data analytics will help you deploy these measures holistically and also help you understand the interplay between the various steps you take to revive your business. Through this, your business continuity planning strategy becomes a multidimensional, multilevel approach that addresses several equally crucial questions simultaneously, and helps your business bounce back in a more comprehensive manner at the earliest.