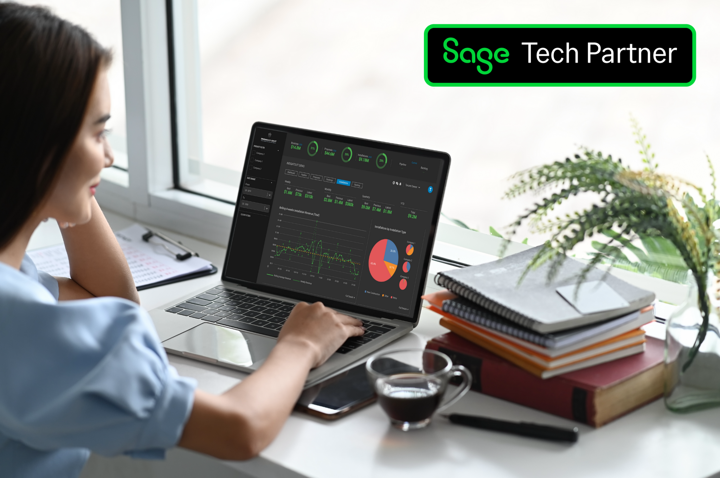 AUSTIN, TEXAS (PRWEB) MAY 12, 2022
InsightOut, a data analytics and management platform from Treehouse Technology Group, today announced a partnership with Sage, the leader in accounting, financial, HR, and payroll technology for small and medium-sized businesses (SMBs). The partnership will enable InsightOut to integrate with the Sage Intacct cloud financial management system, helping customers achieve a centralized single source of truth for reporting analytics. The integration is now available in the Sage Intacct Marketplace.
InsightOut was developed to help businesses bridge the gap between business and technology that is typically experienced with traditional business intelligence. It serves as an end-to-end data platform that democratizes data access to business users and empowers leaders at every level to leverage the full potential of their data. By blending metrics from across the organization – in marketing, sales, operations and beyond – InsightOut breaks down data silos and offers a holistic view of growth drivers in a unified dashboard.
"We're thrilled to build this partnership with Sage and become part of their diverse and growing ecosystem," said Chad Rose, CEO of InsightOut. "We're especially excited to offer Sage Intacct customers a seamless integration with InsightOut. Unlike traditional BI tools that measure past performance, InsightOut equips businesses with visibility into key metrics that drive future growth."
"With the Sage Intacct Marketplace, we have built a trusted network of solutions designed to help customers extend the value of their Sage Intacct deployment," said Melody Williams, Sage's Head of Business Development for Sage Intacct. "This integration with InsightOut brings a new level of data management and analytical capabilities to our joint customers. It will not only make data easily accessible, but will empower companies with actionable insights within a centrally managed framework."
InsightOut has a proven track record of delivering high impact results to a host of companies across the financial services, healthcare, retail, and private equity industries. Most recently, the platform helped a leading provider of physician services to achieve a 90 percent reduction in data discrepancy and $100K in annual labor savings. Learn more here.
About InsightOut
InsightOut, a data analytics platform by Treehouse Technology Group, was created by a team of engineers and customer advocates with a vision of what a next generation data analytics platform should be capable of. It was built specifically to support business workflows, enabling leaders at every level of the modern organization to harness the power of their data and drive change. InsightOut brings together best-in-class solutions for data analytics and business planning into a single seamless, insight-driven platform.